This article mainly shares the advantages that H96 MINI H8 4k box android tv has over traditional TV boxes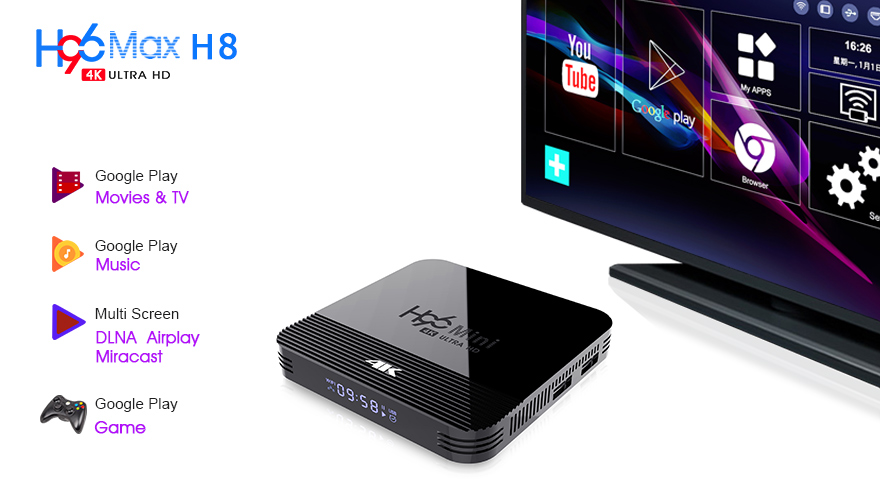 H96 MINI H8 4k box is different from the traditional TV 4k box, through which the Internet and TV can be linked. From the perspective of development trend, the application of android system is certain and more and more extensive. In fact, this is equivalent to an android computer. You can download apps such as Tudou, iQiyi, TV Home, etc. with a network TV set-top box. You can watch movies online and watch TV. Of course, you can also download games to play with H96 MINI H8 4k box . The ultra-clear picture quality and vivid screen make you feel like you are on the scene!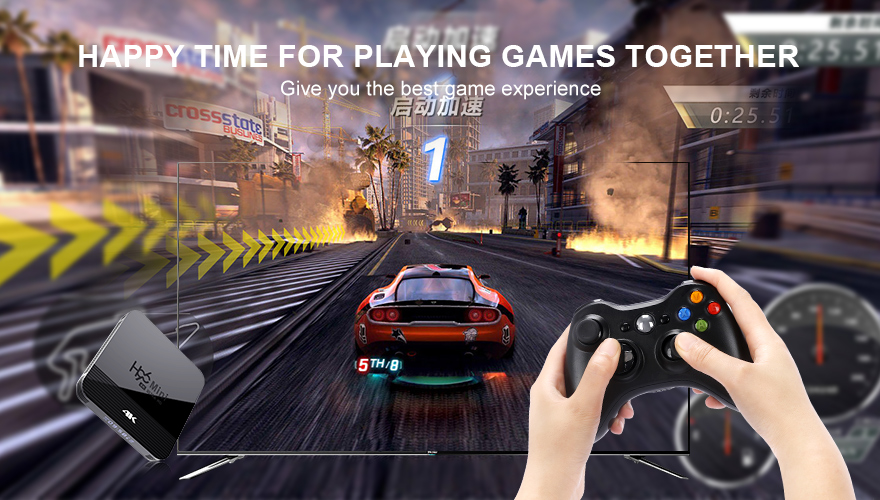 H96 MINI H8 4k box android ,This network set-top box fully supports advanced 4K UHD content, H96 MINI H8 4k box with a powerful 64-bit CPU and ARM Mali-400 penta-core GPU combination to process 4K graphics and provide lifelike photorealistic images. Based on the Android9.0 operating system, with high speed and smoothness, it is designed to turn your ordinary TV into a smart TV. H96 MINI H8 4k box has 2GB RAM and 16GB ROM memory, which has advantages in performance, security and reliability, and H96 MINI H8 4k box is more cost-effective.