Another new product launched! It is the H96Max V58. What generation system will this Android smart TV box be? What functions does it support? Come and find out.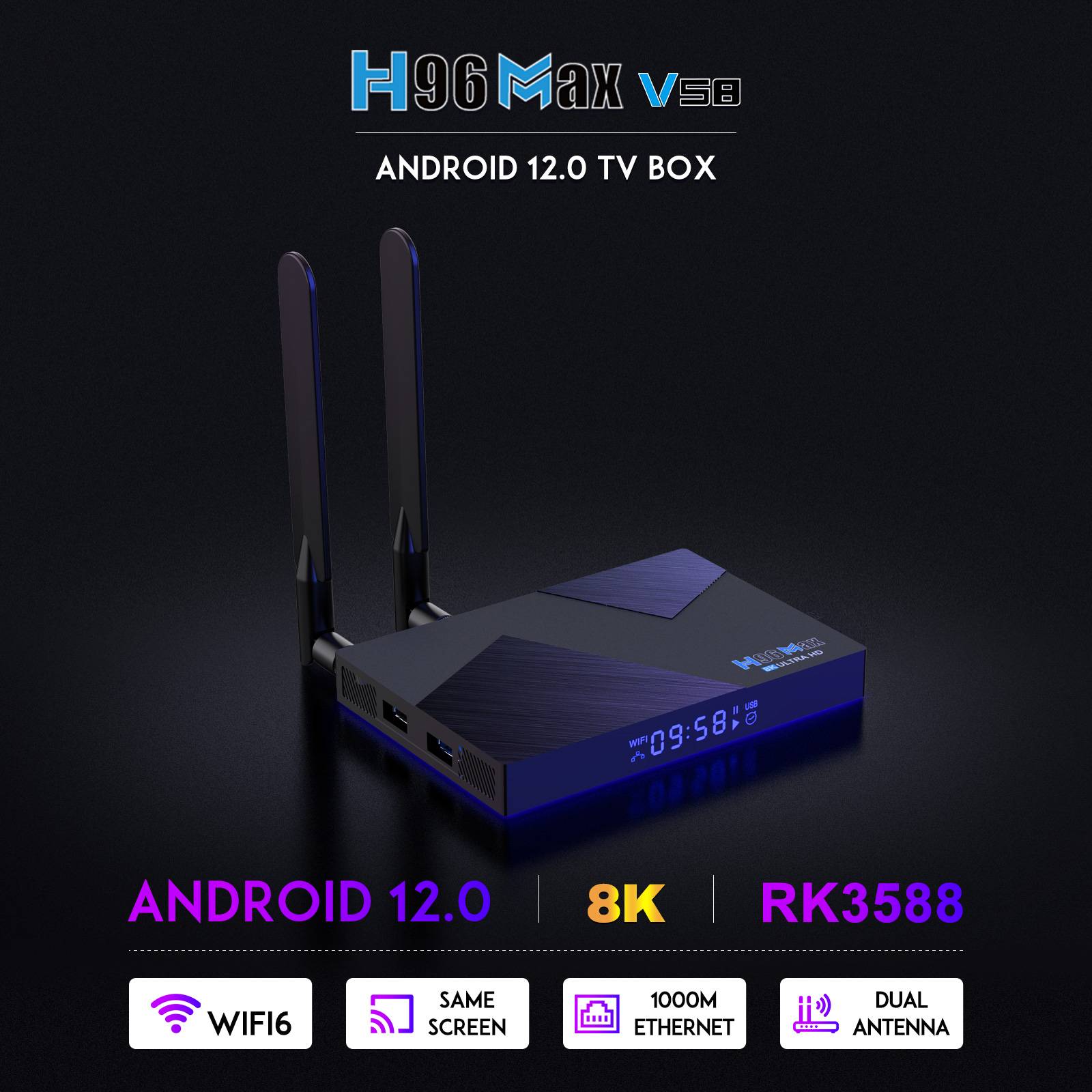 Android 12 system of H96Max V58
"Android 12 contains the most significant design update in Android history," Google said. As a result, Android 12 is more expressive, dynamic and personal than ever. When comparing Android 12 and Android 11, it's worth noting that the new UI allows you to fully customize your product with custom color palettes and redesigned widgets.
Google is updating the look of notifications in Android 12 to be more modern and functional. When you click on a notification, it will send you directly to the app icon or action you want to perform, not through an intermediary provider. According to the Android app developer's blog post, this should make everything faster.
Additionally, Android 12 introduces a new button that lets you snooze unimportant alarms for a while. You can also enable adaptive notification ranking, which allows Android to reorganize your alerts based on how you interact with different Google Apps, and reset the ranking if you don't like it.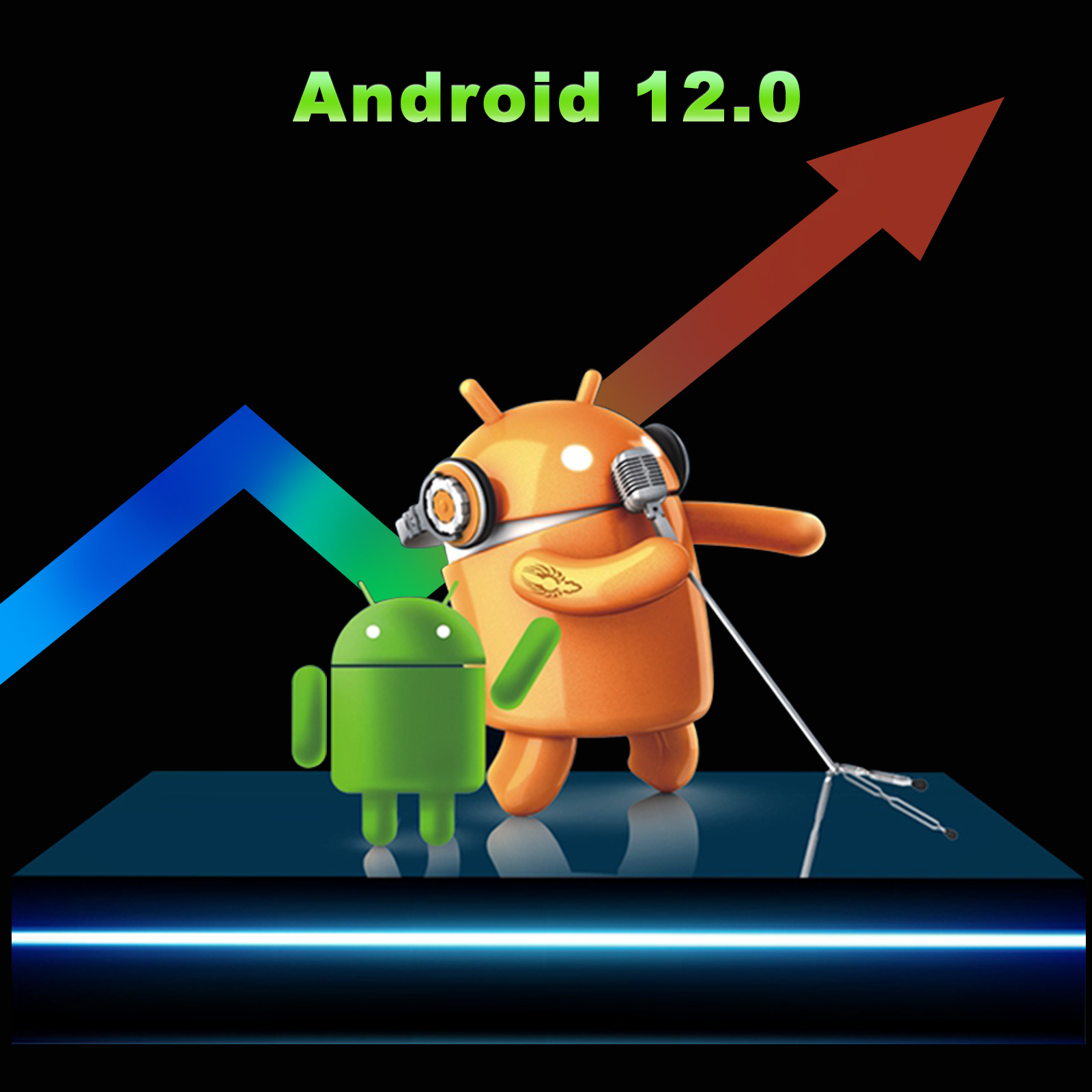 Some other highlights of H96Max V58 Android 12 TV Box
Avif image support
Avif is an image codec similar to PNG and JPEG. It guarantees the same quality as JPEG, but with a significantly reduced file size. It uses the AV1 codec originally introduced in Android 10.
Project Mainline Improvements
Google announced that the art will be incorporated into the mainline of the project, available for download through the Google Play Store. Other modules are also being added.
Application optimization
Other app optimizations include Google preventing background programs from starting foreground services. Latency and task assignments also change, which can improve performance.
multi-channel audio
Android 12 now supports mpeg-h passthrough and offload. The total number of channels for mixers, resamplers and effects is now up to 24.
H96Max V58 support 8K
8K provides a higher resolution, which also means that the 8K H96 MAX TV box can display pictures with more information, whether it is fonts, character skins or the details of objects on the pictures will be displayed more clearly, and these can be displayed through Our H96 MAX to achieve a TV box: H96Max V58 Of course, this needs to be combined with video shot in 8K or higher resolution to achieve a clearer display on an 8K TV.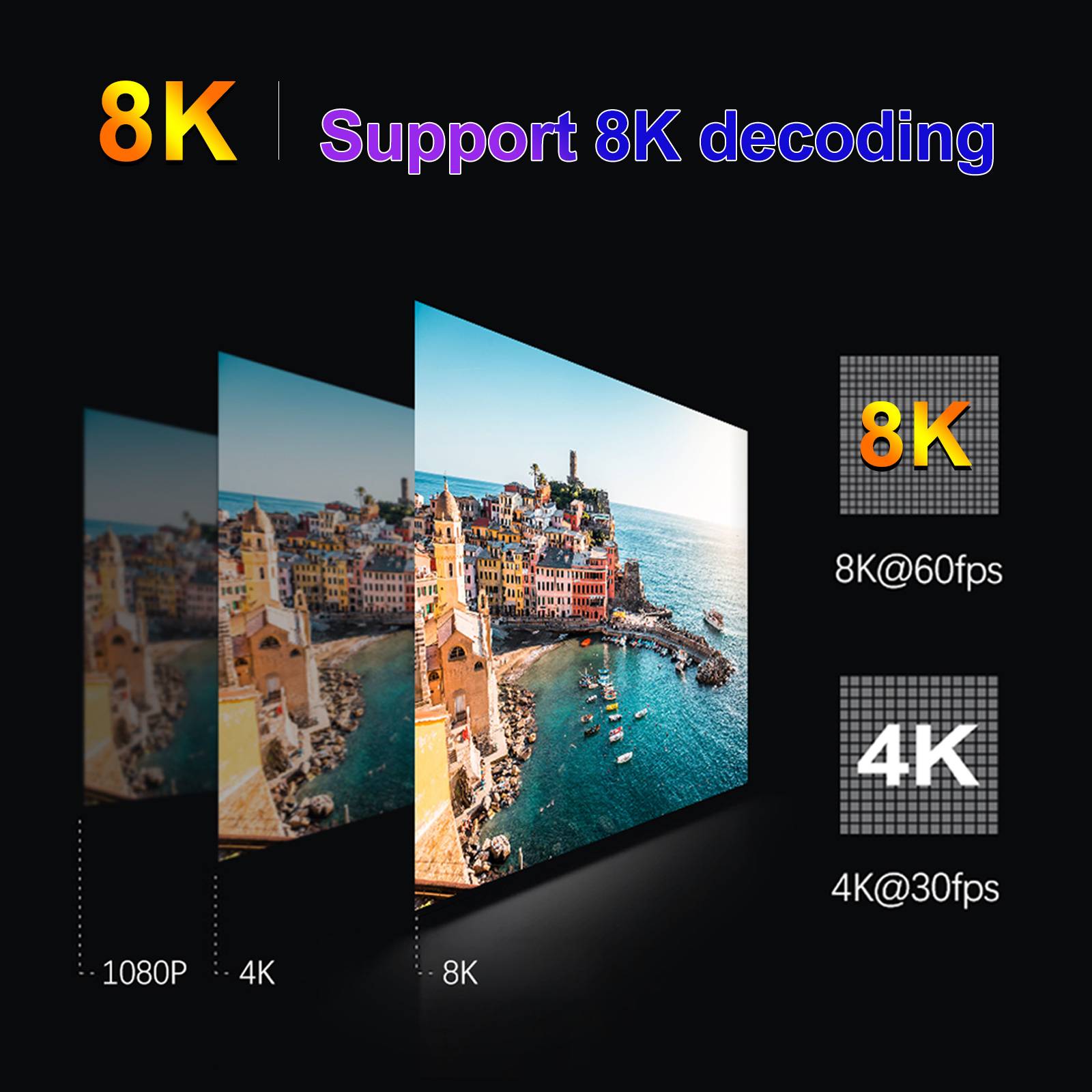 WIFI6

H96Max V58 supports Gigabit Ethernet port, which means that you can enjoy ultra-fast file download and transfer speed, while ensuring the stability of download. Whether downloading large-scale games or downloading high-quality blockbusters, H96Max V58 will be your best choice. It is worth mentioning that the H96Max V58 has been upgraded to the WIFI6 version, you can rest assured about the signal problem, because it is stable enough and powerful enough, the transmission speed is not to mention, it is a qualitative improvement.